The Sell-Side Reaction To Lowe's Q3 Report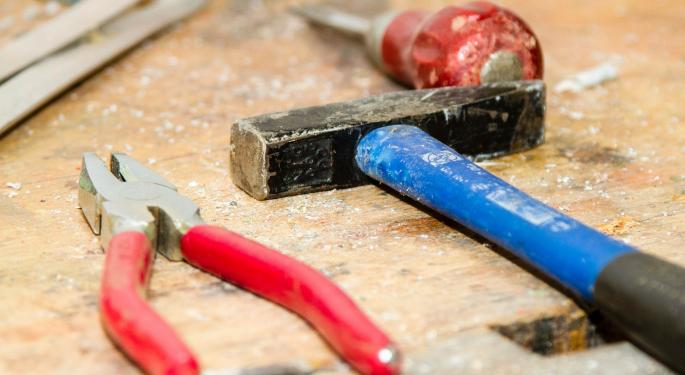 Home improvement retailer Lowe's Companies, Inc. LOW 1.27% delivered third-quarter results short of estimates on both earnings and sales targets. Now the sell side has rushed in to make sense of what happened, especially after competitor Home Depot Inc HD 0.78% beat estimates on both top and bottom line just one day earlier.
UBS
UBS has lowered its price target on Lowe's from $80 to $77 following its third-quarter report. "While its sales trends were softer than the industry, LOW exited the period with some strength," said UBS. The analysts feel that Lowe's valuation is attractive at current levels and that margin improvement is right around the corner. The company maintains its Buy rating.
Argus
Argus has lowered its FY 2017 estimates to $3.92 from $4.00, following Lowe's weak third quarter. Argus analysts have felt strongly that Home Depot has been more successful at delivering its financial promises but Lowe's had more upside potential maintaining its Buy rating on the company.
BMO
The same-store-sales gap has widened with Home Depot signaling a loss of market share to for Lowe's. Despite this disappointing metric, BMO analysts have reiterated its Outperform rating on the company as it feels expectations are low enough to meet or exceed estimates. BMO reduced its 2017 and 2018 estimates to $4.54 and $5.10 respectively, down from $4.64 and $5.20.
Lowe's closed up 1.4 percent on Thursday. At last check Friday, Lowe's was up 1.27 percent at $68.81.
© 2016 Benzinga.com. Benzinga does not provide investment advice. All rights reserved.